More than 4000 volunteers across 10 cities including 70 Organizations and 500 individuals are joining hands on June 18th for South India's largest Environmental Sustainability drive restoring beaches, rivers and lakes.
Participating Organizations
Your company, NGO, sports group, college not yet listed below? Contact your CSR/Representative and ask them to 
sign up here
| | | | |
| --- | --- | --- | --- |
| 3Edge | EFI Tirunelveli | NTTDATA Services | Shine TREEchy |
| ANCESTORS EDUCATION PVT LTD | Ernst & Young Foundation | PATEL SCOUTS GUIDES | Siemens |
| Angels of Marina | EVP Film City | Payoda (Appviewx) Technologies Pvt Ltd | SOHES |
| Aram Seya Virumbu | FIS global business solutions | Payoda Technologies Pvt Ltd | SSN College of Engineering |
| Ashok nandavanam | Ford Motor Company | Petrolink Data Services Ltd | SUPERMACHANS (Chennaiyin FC Fans) |
| Aspire Systems (India) Private Limited | Give Smiles NGO | Pon Pure Chemicals Group | TCS |
| Bessie Flyers | Global Analytics | Praise Foundation | TCS-NHC Team, Chennai 1 |
| BILIMORIA & ASSOCIATE | Mc Donalds | Pudhiya Udhayam | Techforge |
| D4V Direction4Volunteers | HTC GLOBAL Services India Pvt ltd | PwC | Telliant Systems Pvt Ltd |
| Dell EMC | Ibis Chennai City Centre | Ravindran Padmanabhan | Theosophical Society |
| Dr.Abdul Kalam Trust for Future Vision | Jatayu | RC.ST.JOSEPH'S HIGH SCHOOL. KOOTHAVAKKAM | TVS Sundram Fasteners Limited |
| Dr.Gupta's Dental Specialities Centre | Kovai Kulangal Padhukappu Amaippu | Rentokil India pvt Ltd | Urjanet |
| DUA – THE JOY OF SHARING | Lion's club of puzhal humanity | Rentokil PCI | Verizon |
| EFI Chennai | Mahindra & Mahindra Ltd | SAKSOFT | Visumbu |
| EFI Coimbatore | MARKS & SPENCER | Sathish kumar P | Wipro Cares |
| EFI Cuddalore | MATRIMONY.COM | SFS | Youth For Seva |
| EFI Hyderabad | Namma Beach Namma Chennai | Shasha Foundation | |
| EFI Nagapattinam | Nellai Nature Club | | |
Additionally 500 individual volunteers joined the green army. Why are you still standing on the sidelines? 
Join us!
Participating Cities
Various regional environmental NGOs across 10 major cities in South India are joining hands with CTC under the umbrella mission India Clean Sweep.
| | |
| --- | --- |
| City | NGO |
| Chennai | CTC |
| Cuddalore | EFi |
| Pondicherry | EFI |
| Coimbatore | EFI |
| Hyderabad | EFI |
| Tirunelveli | EFI/Nellai Nature Club |
| NagaPattinam | EFI |
| Trichy | Shine Treechy |
| Vizag | MEECONS |
| Cochin | Soles of Cochin |
Event Partners
As in previous years The Hindu is teaming up with Chennai Trekking Club to reach out our message to the public.
The Hindu will launch Chennai Coastal Cleanup / India Clean Sweep across different cities on June 5th, 
World Environment Day
Tune in to Radio Mirchi, the official Radio Partner of Chennai Coastal Cleanup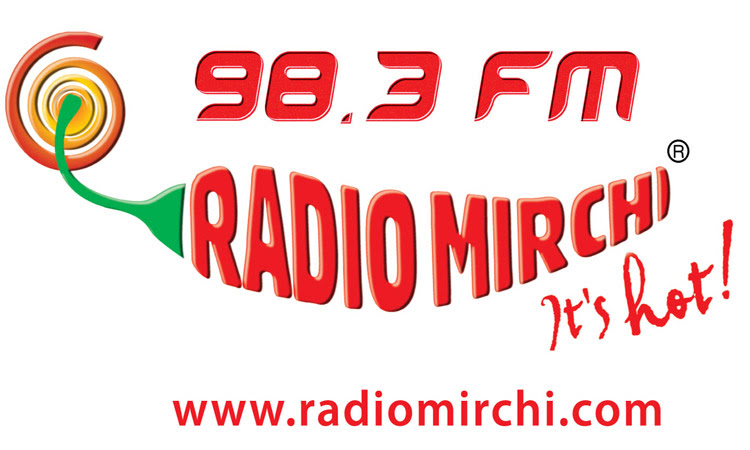 Target Locations
Beach Zone / City – wise Participation of Organizations so far. Another 500 individual volunteers will strengthen the troops from 10 different assembly points across Chennai city
Team CCC started surveying 20km of Chennai's shoreline to assess the amount of garbage at each of the zones and allocate volunteers accordingly. Last year 50 tonnes of garbages were collected and segregated in recyclable / non-recyclable waste
Sponsors
We thank Matrimoni.com and Mphasis for partnering with Chennai Coastal Cleanup as Sponsor:
Wall Paintings
Last weekend team CCC8 landed at Nochikuppam and left behind a 
colorful message
 to the local community of 600 fisherman's families who implemented source segregation during last years' Chennai Coastal Cleanup/7.
Various creative designs are being conceived to carry our message of sustainability to the general public through various walls in the city:
Running for CCC
Cycling for CCC
Green momentum spreading out everywhere Team Chennai Coastal Cleanup rode with the Mongrels & WCCG cycling groups and we had a good interactive session at the end of road race by Madras Racing Circuit about effects of one time use plastics and the need to start Reduce / Reuse / Recycle our waste to save our planet from garbage footprint. Briefing about the Chennai Coastal Cleanup 8 by Chennai Trekking Club scheduled on 18th June 2017.
No Plastic Challenge- Not just a challenge, but a lifestyle
The Social Media are flooded by selfies of numerable green warriors who show creative ways to eliminate the use of Single Use plastics in our daily lives in order to significantly reduce our garbage footprint. Are you ready 
to join them
?
Plastic, is the biggest foe. No matter how we try to eliminate it, it rears its ugly head in every size, shape and form possible. Its a very difficult task to avoid it completely from our lives, but we can definitely be less dependant on it, show that we are not slaves to it.
The No Plastic Challenge from CTC, as part of Chennai Coastal Cleanup, is an excellent opportunity for anyone to get started on an earth and environment conscious journey and discover more about how to make one's life a little less plastic-y.
As for me, I take up the no plastic motto quite seriously (sometimes fanatically) in my everyday life. Like the title of this note, to me, its not only a challenge of 5 days but a lifestyle that my family and I have been following for the past many years (in fact, we were segregating plastics, recycling and composting even before my stint at CTC began).And through this note (maybe a bit long but bear with me!), I'd like to share some of the things I have been doing at home and outside, to make my world a cleaner, greener one.
As always – REDUCE, REUSE AND RECYCLE.
Engaging Communities
Our volunteers continued their tireless efforts to restore the banks of the Adyar Poonga as part of #MissionGreenSrinivasapuram – a project to implement source segregation among the 20 thousand residents in order to create a 2nd zero-waste community along our coastline:
Distribution of 2Bin1Bag.in kits at Srinivasapuram enabling residents to start source segregating their waste
Around 200+ Kolams captured
 !!! Sharing some here 
 Not only it made the whole Srinivasapuram clean & colorful !!! It made the every shy residents to step out of their homes to interact with us 



Awareness Interviews
Our CCC8 Promo Video!
Awareness Ride for CCC8 – June 11
200 cycling enthusiasts signed up for our Awareness Fun Cycle Ride to Kelambakkam on Sunday June 11th. Why are you still missing?
GOA Leads the Way!
In the News – Adyar Times
In The News – The Hindu
Team CCC
Mission 
Chennai Coastal Cleanup
/8 in full swing! Our core volunteer team keeps syncing up every Wednesday at ePagemaker to drive various awareness initiatives running up to June 18th sensitizing the public on the impact of our growing garbage footprint on the environment.