It was a smoggy Sunday morning at the Indian Institute of Technology, Madras. I was quite surprised at the bashful sun; HE was shying away behind the clouds making the morning very pleasant. Little did we have to worry about welcoming tiny toddlers since they already seemed very amused at the deer's and birds which are rare within the busy metro.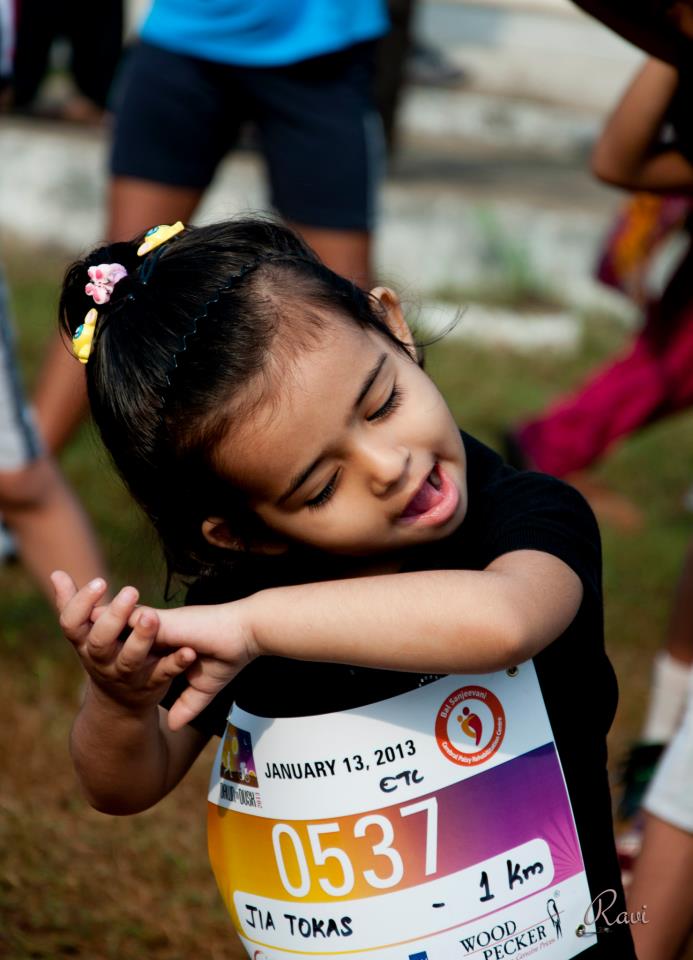 A day on which Chennaites were smoldering trash, Mr. Neville an ultra marathoner and ace cyclist persevered to run for 6 hours and pedal for 6 hours for a noble cause: raising funds for children facing the challenge of Cerebral Palsy. The event saw active fitness and sport oriented clubs, like Chennai Runners, Cool Runners, Dream Runners and Chennai Trekking Club join hands to support Neville. One part of this event was the 'Kids Run' powered by CTC in which a whopping 185 kids took part.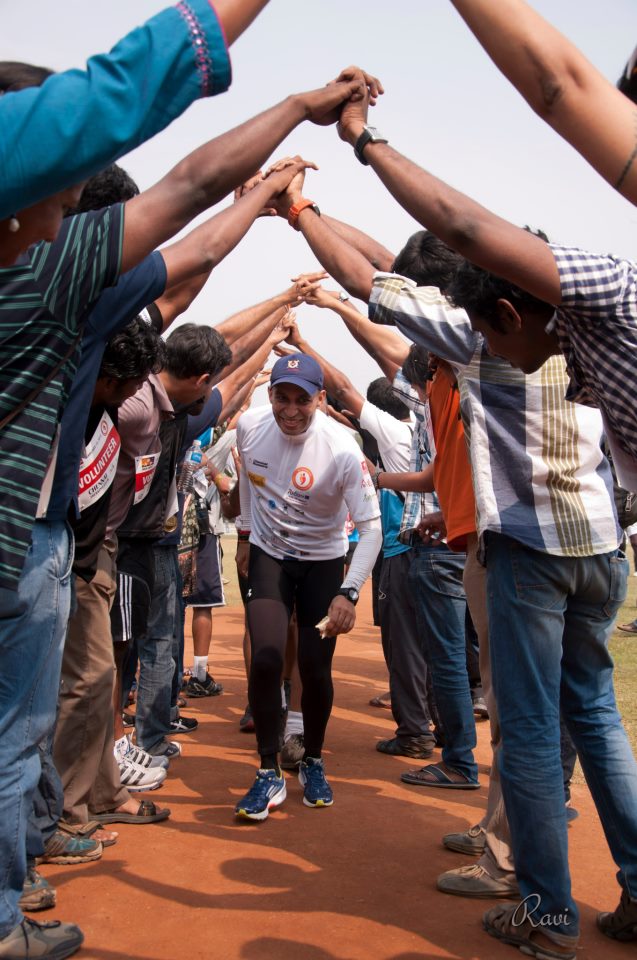 Kids as young as 2.5 years took part and completed in the 500 mts category ofcourse with little help from their parents and volunteers. Amongst those who cheered and encouraged these little ones were the real hero's who had aged gracefully but still did their bit to make the event successful.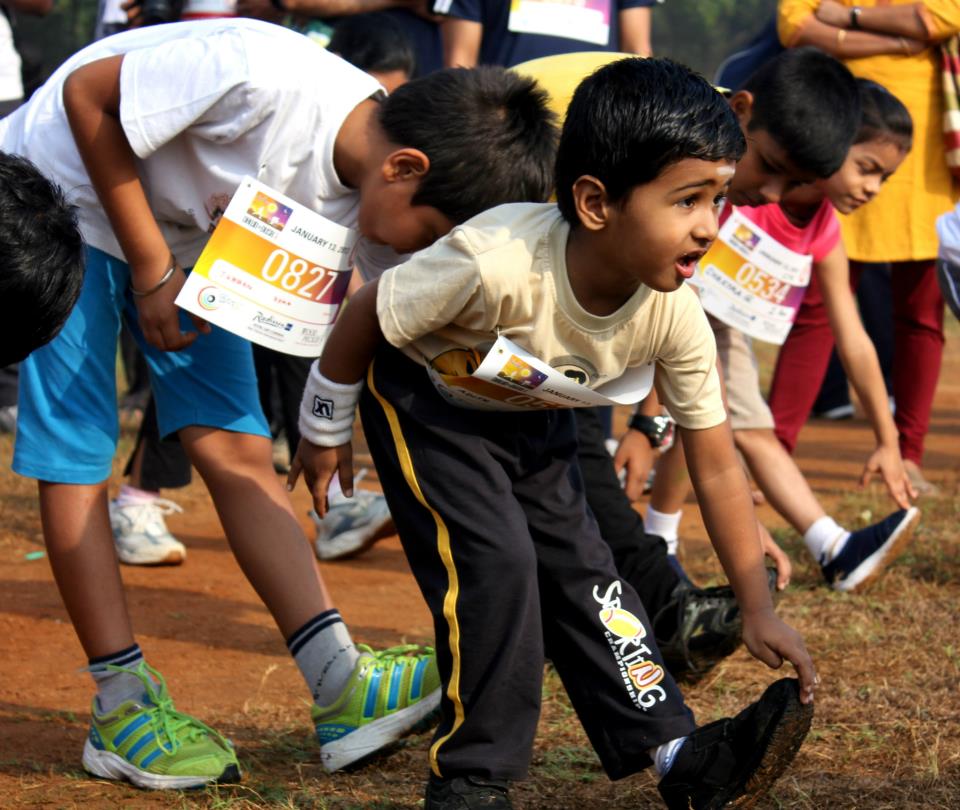 CTC fraternity bolstered the cause with its heart, soul and of course its mind. Weeks of planning went into the event; around 75 CTCians volunteered for the event. Helping hands did their best – some of them volunteered to run with the kids and support them; some volunteered to be the route marshals guiding them in the right track; some volunteered to serve them with water, fruits, glucose at the refreshment points and some volunteered to give them memories to cherish, their pictures.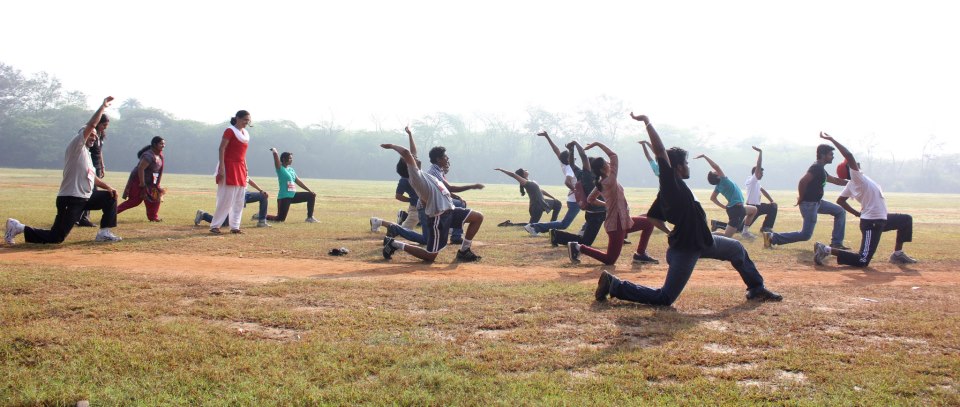 It was a pleasant jog inside the lush green IIT campus for the kids. They carried home along with their medals and certificates, fruits and above all, new like-minded pals!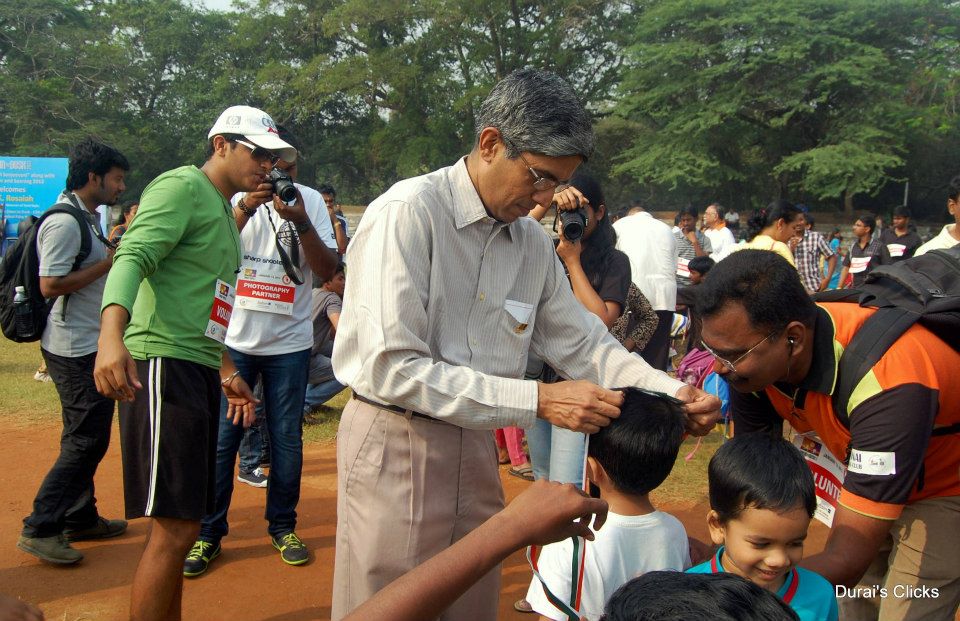 Kids from Orphanges:
Novel thoughts are the hallmarks of CTCians and so was Thilak Raj's idea to give 'Home' kids a new experience of taking part in an event of this magnitude. We had invited 60 Kids from Anbu Illam, Nalmanam and SIP memorial Homes to take part in this Event and it is needless to say that for these kids it was altogether a different world and a memorable day.
Our heartfelt thanks to Prabakar who contributed Rs. 5000/- and all others who sponsored the event. These kids from the orphanages were able to sport canvas shoes with your help. You brought in a lot of joy and happiness to these kids. Sincere thanks and appreciation to Harini for anchoring the event and sponsoring lunch for the kids. We also thank and appreciate the efforts of Sudhir, Oberai and Gangadharan who made sure that the kids jogged with a smile.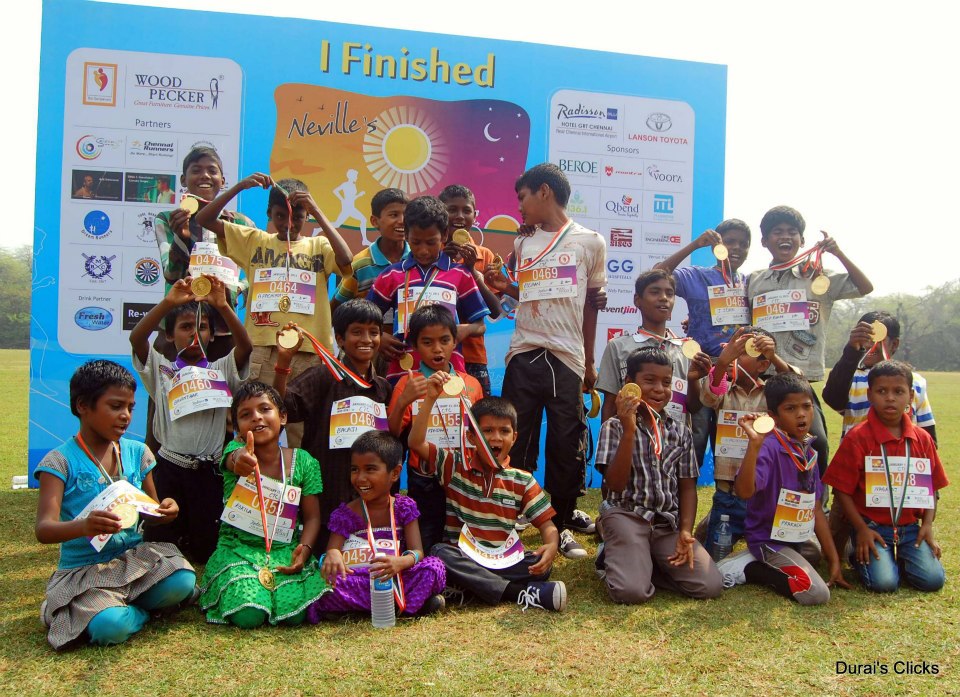 Volunteering Spirit:
The edifice of CTC rests on the fulcrum of volunteerism. This event witnessed selfless commitment from our lead volunteers. The registration desk led by Punitha and Bhavana handled the event in a very organized way and their contribution was commendable. Rakesh headed the route marshal team guiding the little trotters. Gokul headed the refreshments team. Saba, Chella and Thilak headed the crowd management team ensured smooth functioning of the event. Sincere appreciation and thanks to our physio, Vallab for helping us with warm ups, cool downs, stretches and for supporting the event with his professional traits. Our photographers Ravi Kiran, Siddharth Ramana, Vikram and others did a great job in capturing the tiny trotters and their wonderful actions at just the right moments. We also express our sincere thanks to Neville Bilmoria for having given us this opportunity to strive for a cause. Sincere thanks and appreciation to every single hand which helped us make this event a memorable one.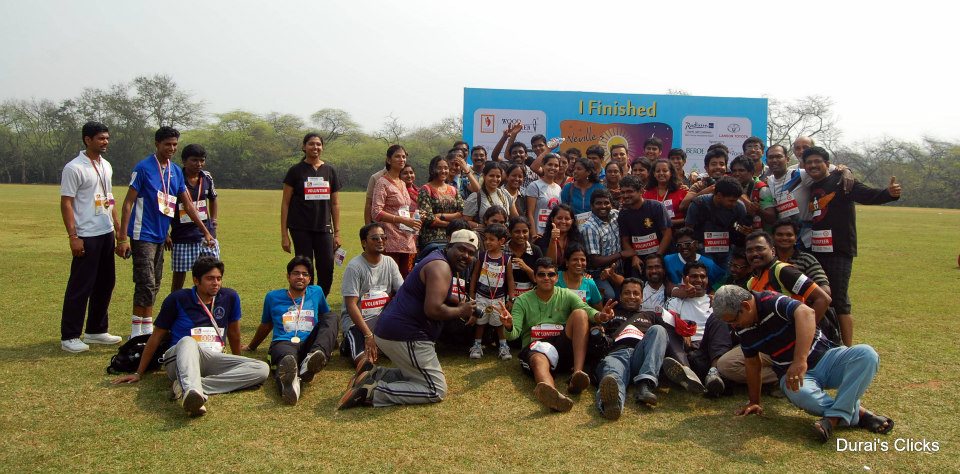 An ancient Chinese adage goes thus:
"If you want happiness for an hour – take a nap. If you want happiness for a day – go fishing. If you want happiness for a month – get married. If you want happiness for a year – inherit a fortune. If you want happiness for a lifetime – help someone else."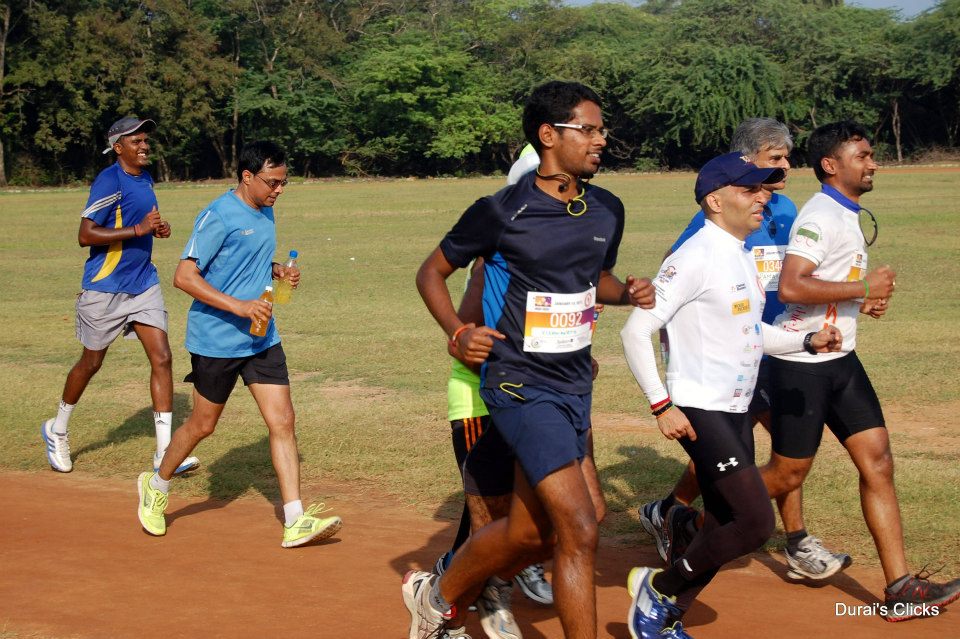 The cause we worked for, the difference it has made in the life of those kids who battle with life, the happiness it has given us inturn, makes our life worth living!
Happy Volunteering,
Durai Murugan